Inspired by Facemash - A site that Mark Zuckerberg, the co-founder and CEO of Facebook, created in 2003 from his dormitory in Kirkland House to compare girls at Harvard - I built the website Edivotes in a few hours, mainly as a way of becoming more familiar with the Flask framework.
The site received a fair amount of traffic - over 30k - with Edinburgh students from all over the world casting their votes!
You can visit the website here: Edivotes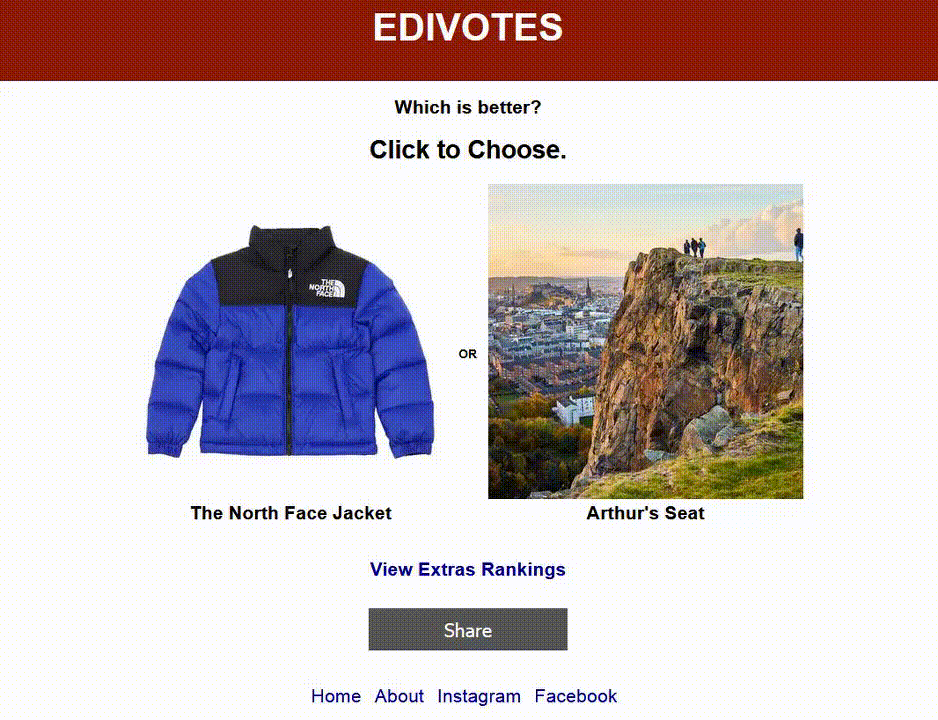 A couple of years ago - during high school - I built a similar website (in Django) called Savagemash which just had pictures of me and my friends.
Yes, the website deliberately looks terrible... If you're unfamiliar with "The Social Network", then you probably won't understand the inspiration for this website.
The website generates two random items for the user to vote on and makes use of the Elo Rating System to determine the rankings.
You can also read The Crimson's - the daily student newspaper of Harvard University - article from november 2003 on the real event here.
The video below offers a better explanation.